I serve as Artistic Director of Helsinki Festival, the largest arts festival in the Nordics held annually from mid-August into September.
This year's festival program 17.8.-2.9.2023 featured a premier of Kaija Saariaho's last piece HUSH, two special takes on Stravinsky's The Rite of Spring, by Pina Bausch with Ecole des Sables and Aurora Orchestra playing from memory. Víkingur Ólafsson played Bach's Goldberg Variations and the music of Arvo Pärt featured in two concerts by The Tallis Scholars and O/Modernt Orchestra.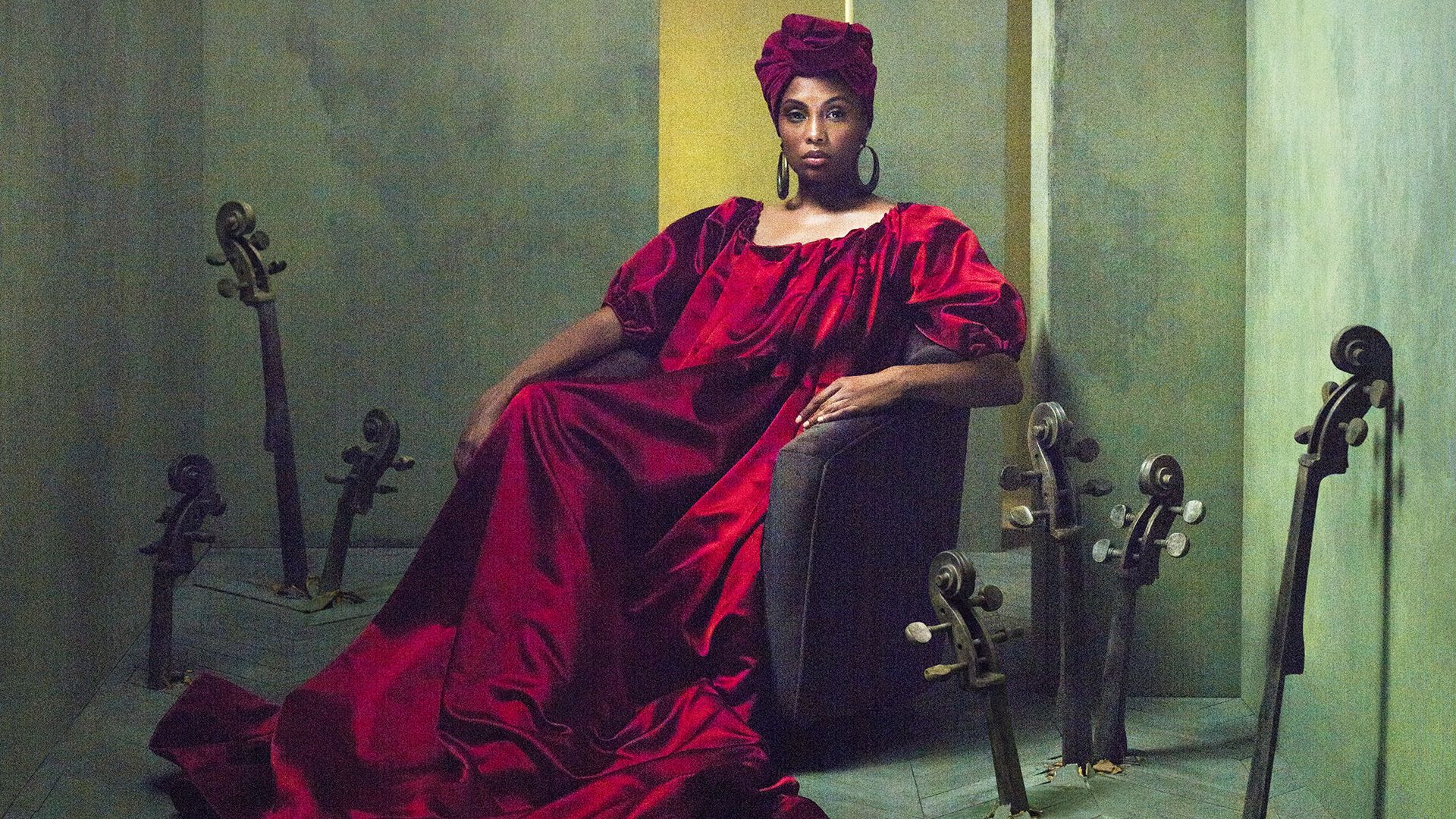 Our Huvila festival pavillion program featured Imany, John Cale, Mulatu Astatke and others.
Some highlights from last year's festival below and on this thread.
Commissions 2022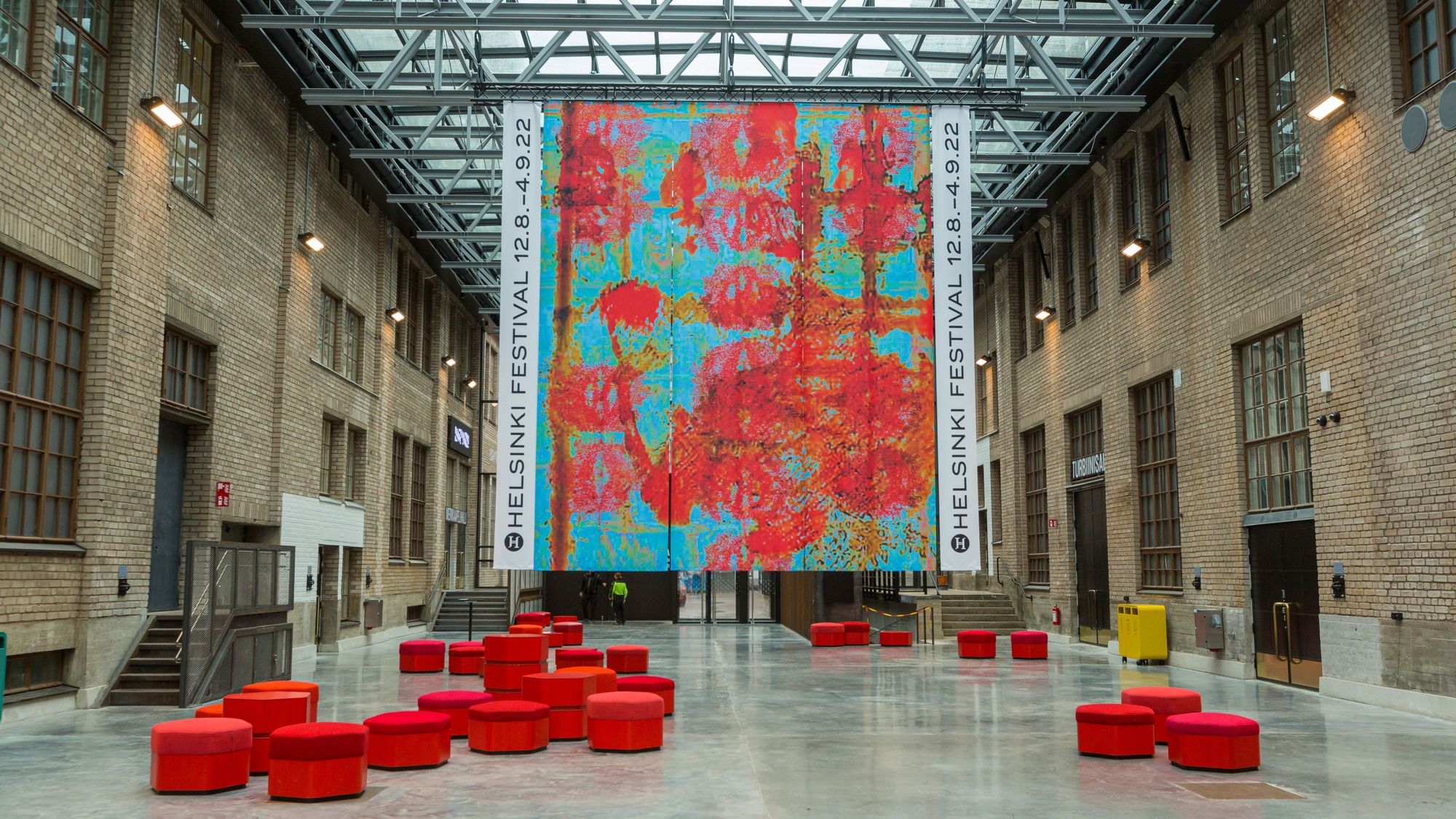 RYJ by Kevin Abosch: 100 artworks conceived and created by artist Kevin Abosch that form the basis of the Helsinki Festival visual identity and hang in physical form as gates to our key festival venues.
Working with data derived from thousands of traditional Finnish wall-hangings called ryijy, and using machine-learning algorithms (artificial intelligence) to "train on" the data, the artist worked in a back and forth "feedback loop" with computer to present an emotional distillation of this culturally rich craft with an eye towards the future. A collection of these works will be available as NFT's August 2022.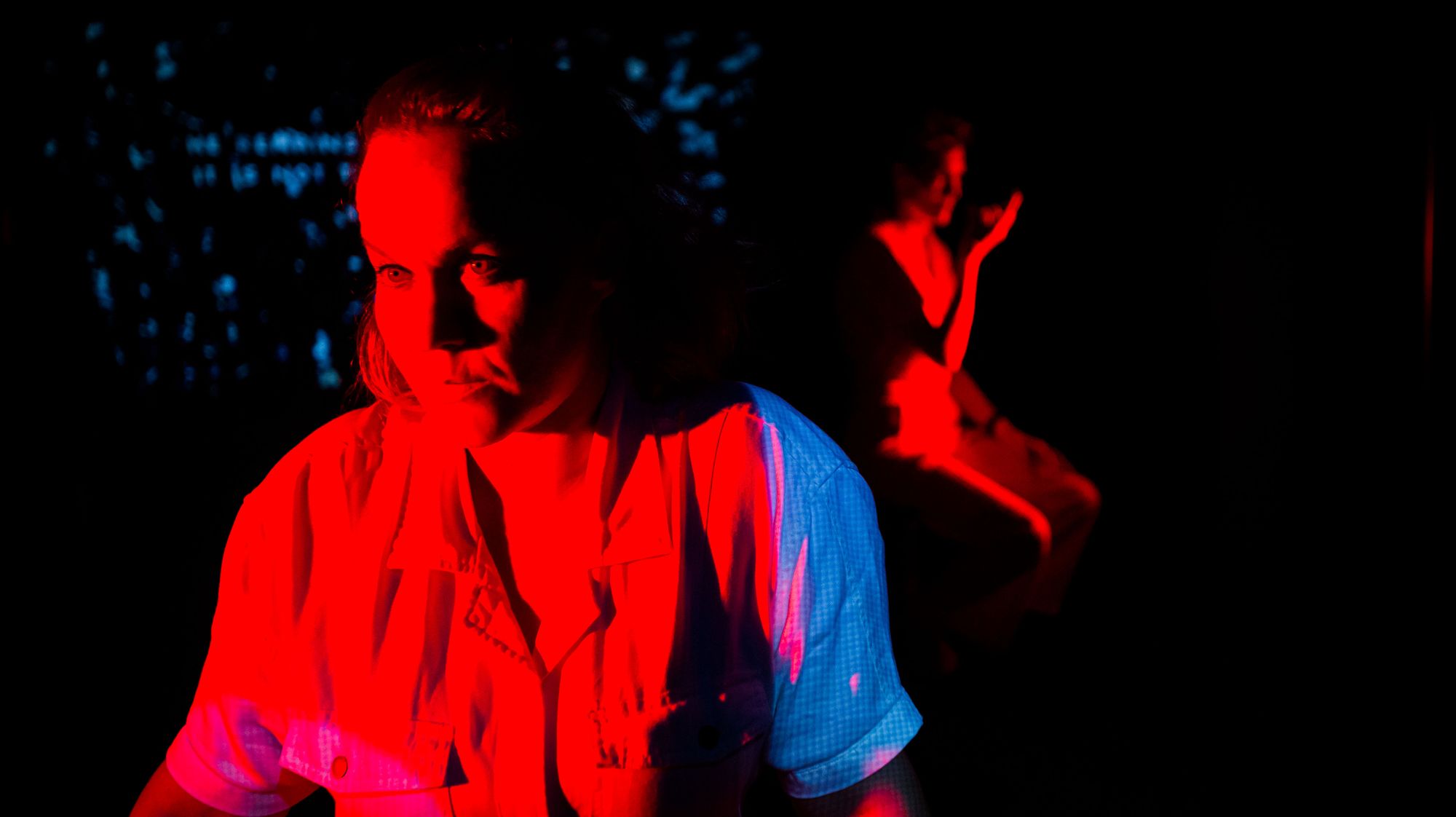 Two Phone Calls: Navalnyi and Trump. World Premiere 19.8.2022
On December 14, 2020, Russian opposition politician Aleksei Navalnyi, recently recovered from a near-fatal poisoning, calls an FSB agent early in the morning. Navalnyi masquerades as another agent and gains detailed confirmation of his poisoning. On January 2, 2021, US President Donald Trump calls the Secretary of State of Georgia and pressures him to find 11,780 votes so that Trump can still win the presidential election.  
Two Phone Calls presents these two calls on stage, showing the reality of deception and power in our world today. The performance (by two female actors) displays the interplay of tragedy and truth, comedy of incompetence and corruption….and it's all in the protagonists' own words.
The spoken text of Two Phone Calls is based solely on the contents of the two calls. Despite this, the performance is not a documentary. It presents a larger picture of the time we live in, highlighting in a raw and naked way the methods by which a person can be seduced, manipulated and pressured by power. And how one can resist, unwavering. Two different phone calls: at stake in both, the truth and the future.
Open source art gifts during Covid times
The Helsinki Festival team presented Art Gifts in August 2020 when covid prevented us from staging a full festival. We gave residents of the city of Helsinki the opportunity to order a free art gift to a loved one, a short solo performance delivered safely outside the recipient's home.
Gifts were ordered and artist schedules handled using a simple web app that we developed together with Counterpoint. We paid the artists a daily festival fee and the person who ordered the gift was simply obligated to be present, to welcome the artist and take them to the performance spot. The entire system was decentralized in this way.
As a kind of meta-gift, we open sourced the art gifts web app code and concept for all cultural institutions and festivals around the world to freely use.  Since their introduction in Helsinki, art gifts have "toured" the world successfully, in Reykjavik, Bergen, Cork, Göteborg among other cities with thousands of art gifts delivered and hundreds of local artists employed during difficult times.  The whole production process takes only two weeks from decision to performance including two days of a competent web developer's time to localise the app.
You can find out more, read about the design principles of the system and download the code via helsinkifestival.fi/artgifts/.
Recent
Brian Eno - 77 Million Paintings and other audivisual works (2021) featuring The Ship, Totnes and Thursday afternoon at the Helsinki Music center.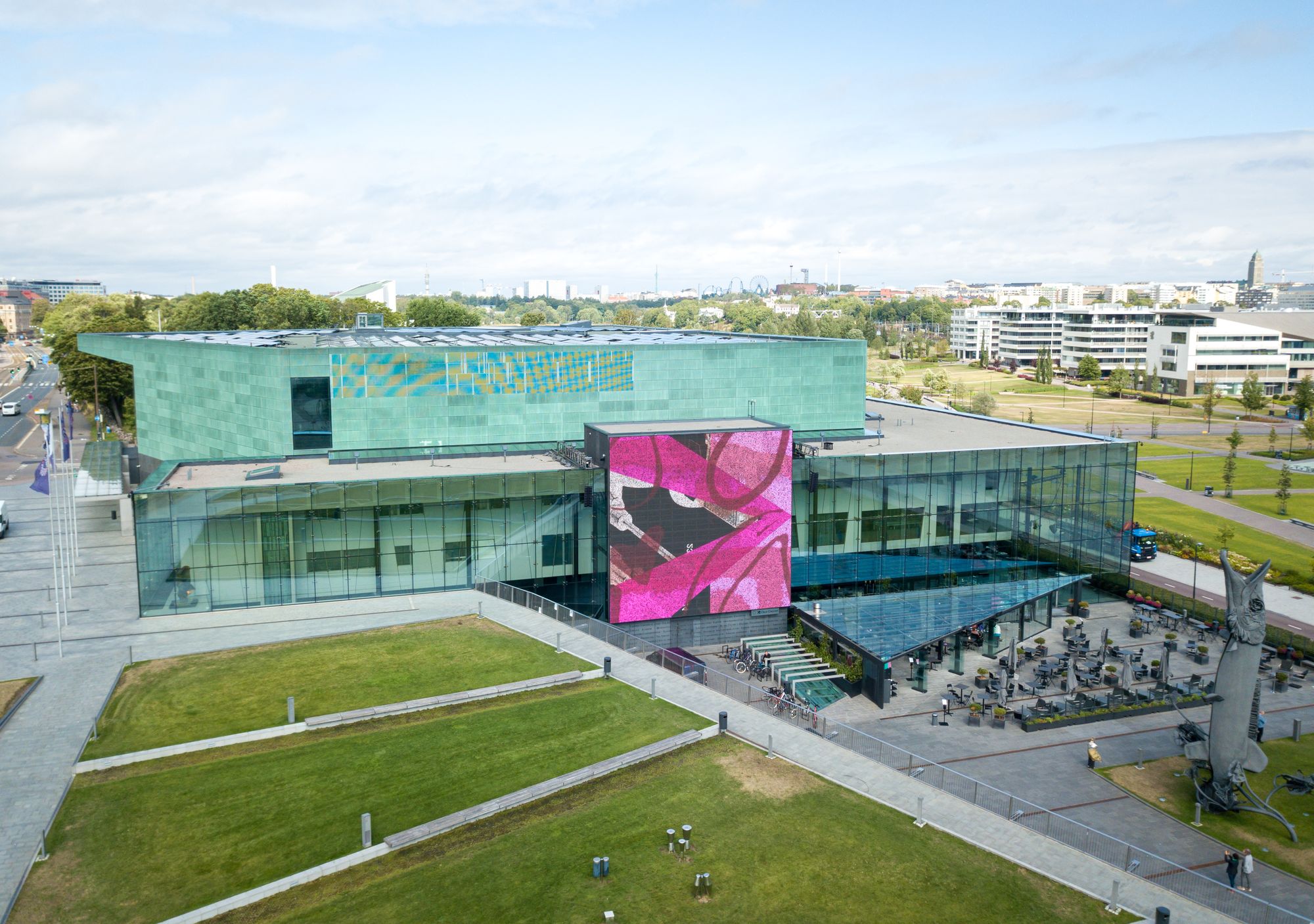 Mika Vainio - 50 Hz at Kiasma (2020). As a collaboration between Helsinki Festival and Kiasma, Mika Vainio - 50 Hz presented the first comprehensive review of Mika Vainio's sound art.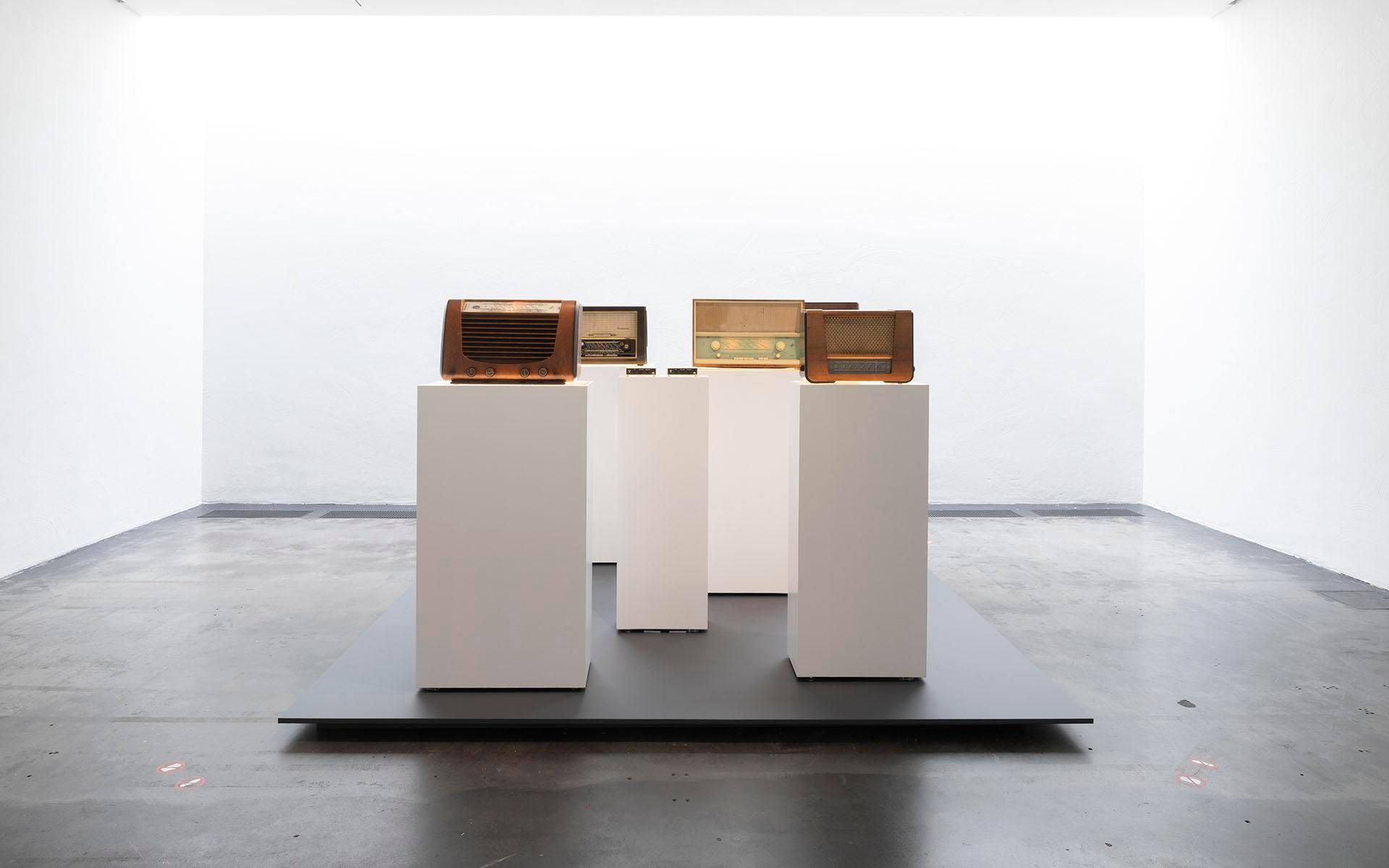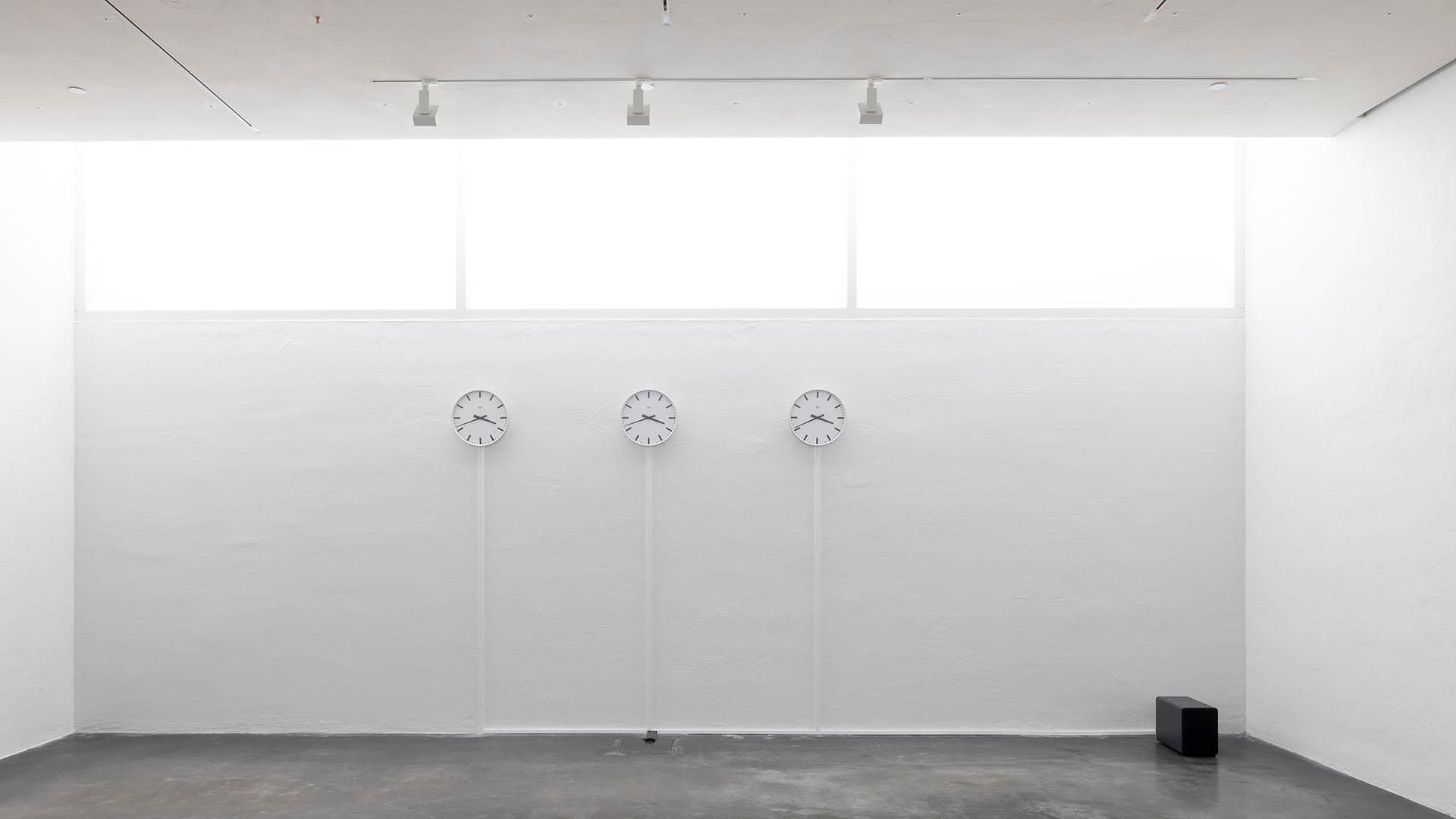 Jon Hopkins - Enter Helsinki (2019)
We comissioned Jon Hopkins to create a generative sound installation for the duration of the festival at Helsinki Railway Station together with lighting design by Ville Hyvönen. The installation was experienced by over two million Helsinkians. Jon later released this work as Singing Bowl (Ascension).